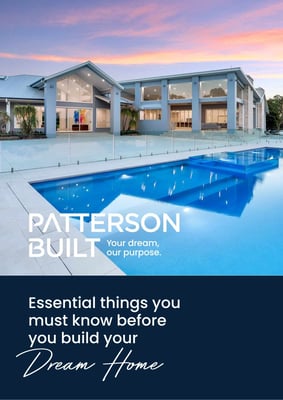 Thinking of building or renovating?
Building or renovating your dream home can be daunting
When planning for your future, there is much to consider.
We've put together this guide to help you navigate the early part of the process and included some great questions to be asking, as well as some helpful things to be aware of in the initial stages of your building a home.
7 Things to Consider when building a custom home
Most customers don't understand the intrinsic benefits of a custom home and the critical points to be aware of. That is why we have put together a fantastic guide, including everything you need to get started planning for a custom home build.
Common questions at this stage
Even if you've built before, the process can be overwhelming, so we've compiled the most common questions and answers here.
If you still have questions, get in touch with our team today.
+
Why Choose a custom home builder?
+
We don't have any designs or ideas in mind for building our new home. What should I do?
+
Should I contact the builder or an architect first?
+
Can I bring our plans to you?
+
How many homes do you build at a time?
+
How much does it cost to build a home with Patterson Built?
+
How long will it take to build?
+
Who will be my main point of contact during construction?
+
Which areas do you build in?
+
Will I be kept up to date during construction?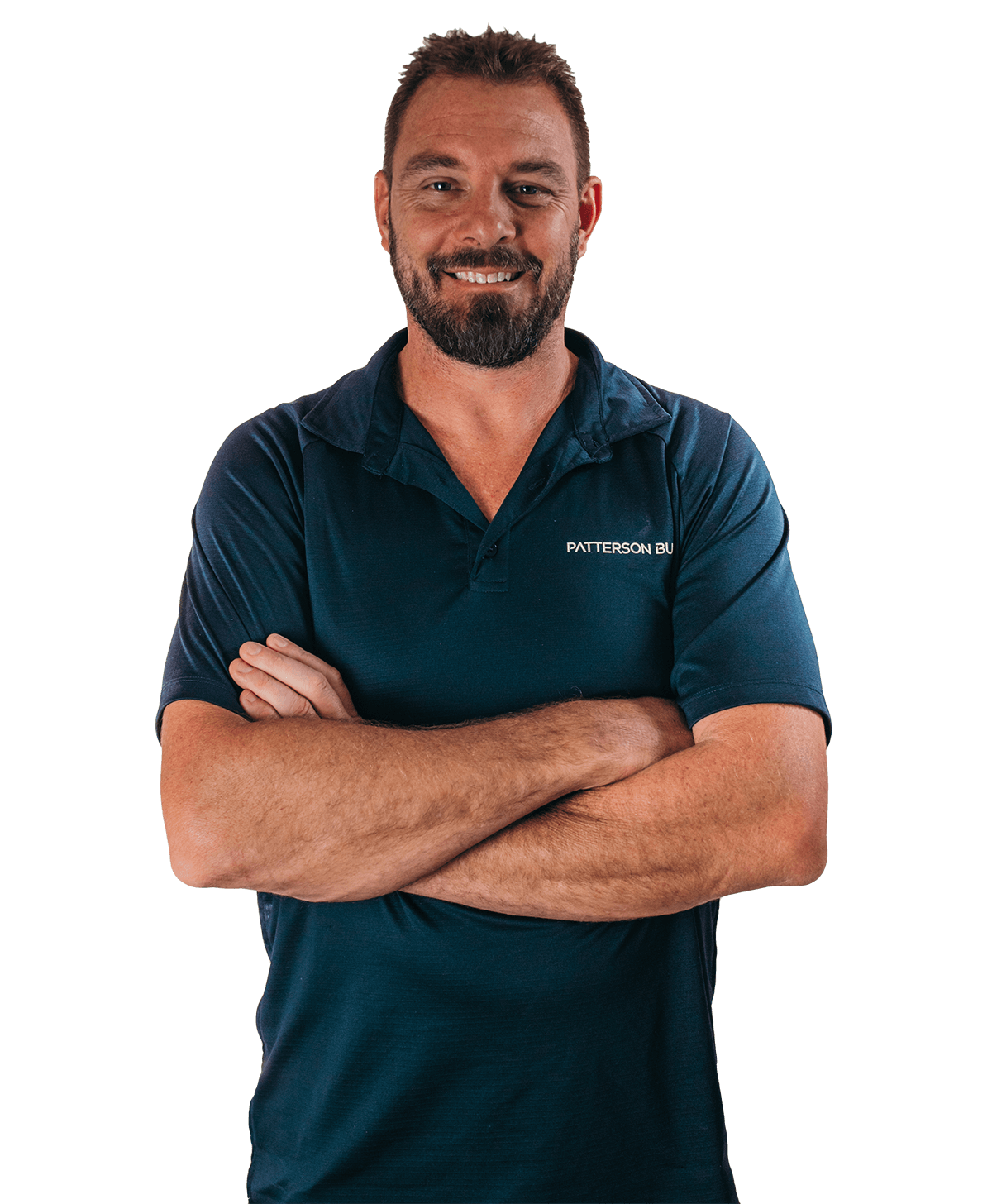 Grant Patterson
As Managing Director, Grant has always had a very clear vision for the future of Patterson Built. With over two decades of industry experience, from carpentry to concreting and metal roofing, Grant knows how to co-ordinate a successful construction project. He is a devoted Husband to Melanie who works alongside him in the business and a very proud father to their young daughter, Danika.
Book a time to talk to our team directly...NOW!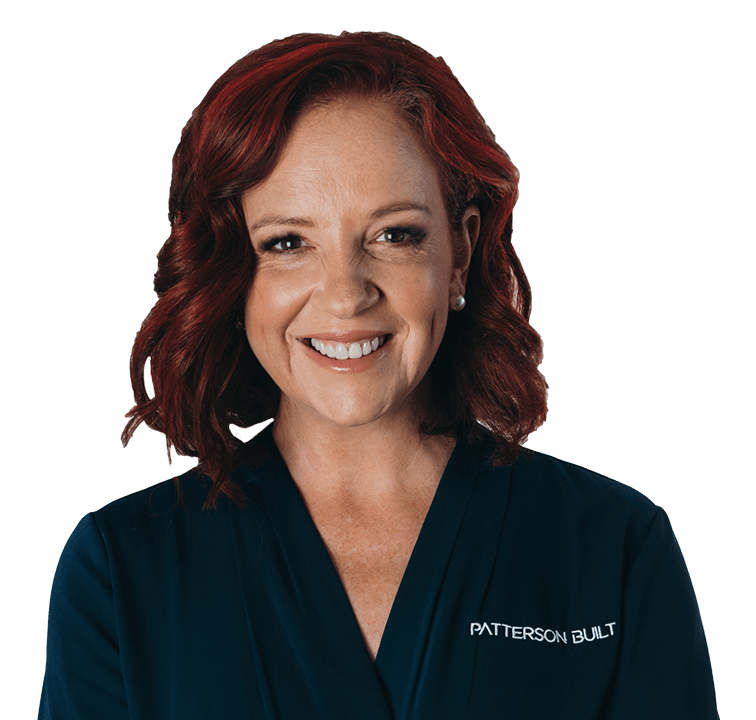 Kellie
With over three decades of experience in the Building Industry, Kellie is here to help guide you on your custom building journey... No matter what stage you're at.